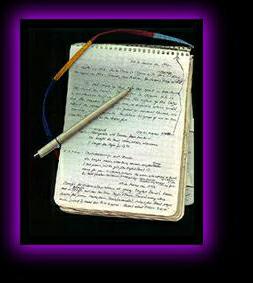 previous | panajachel | atitlán contents | next
Excerpts
Panajachel, Guatemala
Zero Hour
Entry:
The wind is screaming like a banshee through town. The tipica shops are closing down early and people are cocooned in blankets on the streets. Everything is layered with dust and restaurateurs have their help sweep the floors every half hour or so. Many have stayed inside for now, perhaps hoping that it will all subside.
In the Zero Hour a few sit at the bar chatting and laughing. This is supper time for many, so the place will be slow for a while yet. Later, Michigan Kevin and Marco from Brazil will play some jazz and R&B. They're the best in town, so it will be hopping around here by then.
Once again, I daily vacillate between staying a bit longer or moving on. I have been here almost two weeks and have enjoyed it. I have met some wonderful people and had some grand times, but now that my foot is healed I'm getting anxious to move on. However, I have only begun to discover the life around the lake. So we'll see. The days flip by like the click-clack of a moving railroad car and these months are passing quickly.
Who knows where I will go from here? As this journey unfolds, I find I almost have too much choice. Talking with fellow travelers fills me with stories and pictures of places I would like to visit. And there is so much to see. From the altiplano of the highlands to the tropical Garifunas of Livingston, Guatemala is a country of beautiful extremes. From the rain forest of Petén to the black-sand beaches on the Pacific coast, it is possible to move through a impressive array of very different landscapes, environments and cultures. This trip has been all I hoped it would be and more.
Later:

bossa nova heat
the shuffle of feet on a dusty floor
outside El Norte sways the trees
the rapid percussion of clapping leaves
is sweet counterpoint to smooth bongo beat
---