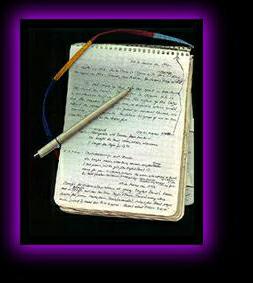 previous | panajachel | atitlán contents | next
Excerpts
Panajachel, Guatemala
Al Chisme
Entry:
Will pick up my visa this afternoon from Ivan at the DHL office. Susan from London went through a semi-nightmare and will have to go back to Guate on Friday. It was a long day but worth it - I got a 90-day extension. Now I can stay as long as I like before I have to return to the States this time. It also means that if I return to Guatemala from Mexico later on during this trip that everything will be in order.
There is a service here, which will pick you up at your hotel in a van and drive to Guate, where you will be met by a man who will take care of the paperwork. Later in the afternoon the van will pick you up and return to Pana. The price for the service is $30 US, which is fairly expensive by Guatemalan standards. The benefit is, one, the quick transportation and assistance and, two, since visas are held overnight in the Immigration Office, this service will pick it up for you and deliver it back to Panajachel. Considering the amount of time and the cost of direct buses either way on two separate days or an overnight stay in Guate, which is a stinkpot of a city, I opted for the service.
As it turned out, I did everything myself and got stuck at a house owned by a man named Juan, who was supposed to meet us in the morning and facilitate our extensions. I learned a lot and simply waited in line to get things done. Susan went into a panic when Emilio took her with him while he ran some errands, and again later when he left us at Juan's house and disappeared for a few hours. It is going to cost her twice my fee to get an extension which, for her, requires a letter of credit from a bank, notarization from a lawyer and a service fee for Juan who, it turns out, is Ivan's father.
The only really pleasant part of a tedious day was our return trip to the Lake and Panajachel. Emilio had picked up Ivan's brother, Sergio, and his friend, Paul, who had just flown in from the States, to bring into Pana as well. Sergio owns a nice restaurant in Pana called Al Chisme (to the gossip) and had some supplies for the restaurant. During the three-hour ride through the mountains we drank a bottle of J&B with Coke, ate some great Jewish rye bread and listened to reggae and a hilarious, filthy comedy tape. Sergio is a vibrant human being and I am looking forward to meeting his wife and son. I hope to see them again on Sunday- Susan invited me to meet some ex-pats and popular locals at a garden party in Jucanyá.
---