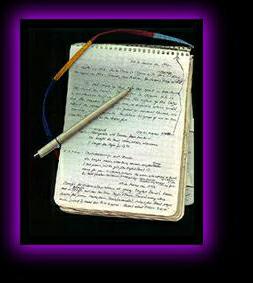 previous | panajachel | atitlán contents | next
Excerpts
Panajachel, Guatemala
Hospedaje Eddy's
Entry:
Arrived about an hour ago and am settled into my room at Hospedaje Eddy's. This out-of-the-way place is about three blocks off the Santander, the main street of town, on a dirt road. I may not I stay for long, but it has two things I need most-- a writing table and a window facing south, which means good light. I also understand the shower head has a hot water heater. The room itself is simple and clean; the family is curious and friendly. At seven years of age, Eddy is the older of the two children. His sister is about three years younger. Also, the room has a regular light bulb rather than those offensive florescent tubes.
So we'll see. Susan in Livingston recommended it. She travels inexpensively and I share her love and search for the spirit of Guatemala. Here on the edge of Lago Atitlán, Panajachel is swarming with Anglo tourists and this quiet place is removed from that scene and very Guatemalteco. I just hope the children and their young friends aren't running around like children can do early in the morning.
* * *
Three buses and 8 hours of actual bus travel were a lot today. I am only slightly fatigued, though. Napping on the buses is easy now. And I have finally broken my rule (ah, "rules!") about not traveling more than 7 hours at a time. With waiting for connecting buses, the whole trip today took almost 12 hours. It was a good day to travel.
Watching the night turn to day on the barge while crossing the bay from Livingston to Puerto Barrios was beautiful and relaxing. When we left the dock at 5:00 a.m., the stars were still bright in a black sky. The hour and fifteen-minute ride was a slow-motion awakening from a black-and-white world into a Technicolor experience. On the way from Puerto Barrios to Morales and Banahera, fog cast its soft silver gauze on fields where white Brahma bulls grazed beneath scattered acete palms. I napped through the hot, dry country into Guate and afterwards on the second bus, having passed that way before on my way from Antigua to Chiquimula. The road then stretched on and climbed though forested mountains and altiplano farms. By that time it was afternoon and cooler in the altitude.
Finally, after waiting for nearly an hour at Los Encuentros, I caught a bus to Panajachel. On our way down the mountain, after passing through Sololá, the bus hugged the mountainside and I got my first glimpse of Lago Atitlán. It was magnificent
---